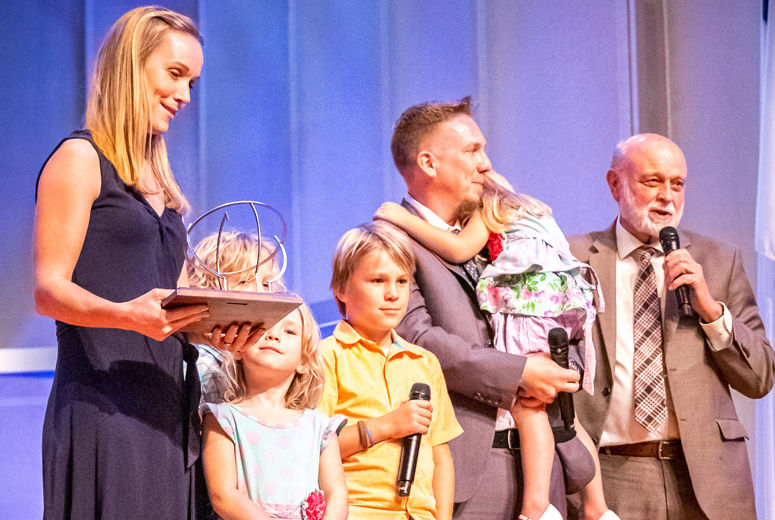 By djpotts - March 12, 2020
The Netteburgs, a missionary family serving in Chad, Africa, receive the 2020 Global Service Award.
---
More than 1,800 alumni attended Homecoming March 5 to 9, with university-wide events, celebrations and continuing education classes, as well as reunions for each of Loma Linda University's eight schools.
 
This year marked the fourth time the organization has hosted a unified homecoming. The event is designed to foster unity as people from multiple generations, disciplines, cultures and faiths memorialize their shared heritage at Loma Linda University Health.
Three individuals received Global Service Awards from Loma Linda University Health President Richard H. Hart, MD, DrPH, for their commitment to 10 years of global service.
---
Olen Netteburg, MD, and Danae Netteburg, MD, both Loma Linda University School of Medicine graduates, Deferred Mission Appointees and Adventist Health International volunteers, who serve as physicians at Bere Adventist Hospital in Chad, Africa, along with their four children. 
Danae's work to heal women from Chad by repairing vesicovaginal fistulas has been recently documented in the Emmy® award-winning series "Life on the Line."  
A real-life television show narrated by TV personality Lisa Ling. It features compelling stories of hope and courage from Loma Linda University Health. The series gives a unique, up-close look into the lives of those faced with immense tragedy, revealing the resilience of humankind in the Inland Empire.
The "Outcast" episode features Chadian women who have been left by their husbands, ostracized by their family and neglected by their community because of there in ability to control their urine due to vesicovaginal fistula.
---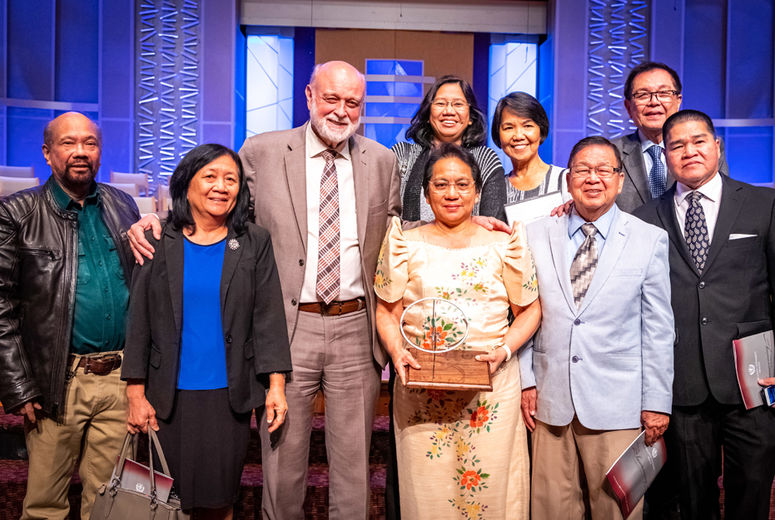 Doris Mendoza, MD, founding dean of the Adventist University of the Philippines (AUP) College of Medicine and her family.
The Adventist University of the Philippines College of Medicine accepted its inaugural class of nine male and seven female medical students in August of 2015 with the help of Loma Linda University — making it the first Adventist medical school in Asia and the denomination's sixth medical school worldwide.
The successful launch of the medical school has led the Founding Dean, Doris Mendoza, MD, to be invited to serve on the national medical school accreditation body.
In June of 2019, AUP College of Medicine held a "Prima Lux" or "First Light" ceremony in Silang, Cavite province, Philippines, graduating 16.
Loma Linda University, home to the Adventist Church's first medical school, has a strong, ongoing history with AUP. The School of Public Health assisted the Filipino university in developing its own College of Health approximately 30 years ago, and the School of Dentistry also collaborated with AUP to develop its College of Dentistry in 2005.