Have a great story idea?
Whether you've had a great experience serving overseas through Loma Linda University Health or know a dedicated LLUH volunteer who has changed lives around the globe, your story submission could be featured in a variety of ways — including, but not limited to: social media, website content and print or news media.
You will be contacted if your submission is a good fit for any these platforms. Submit your story idea by emailing GHI's global communication and outreach specialist at djpotts@llu.edu.
---
Photography Guide
What kinds of photos should you take?
Photos that:
Support your trip objectives
Show impact and tell your story
Are high-resolution, in-focus, vertical in orientation
Are consented, see form requirements below
All patient care photos must be consented
If you are traveling overseas and taking pictures on behalf of Loma Linda University Health, photography consent forms are required.
See form guidelines and instructions, download a letter-sized event sign or consent forms below:
How to submit photos & completed photo consent forms
Please email djpotts@llu.edu to coordinate appropriate delivery of photos and signed consent forms.
READ OUR STORIES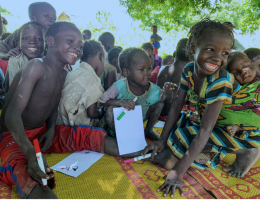 Get inspired by stories of global community outreach.
Read More