Have a great story idea?
Whether you've had a great experience serving overseas through Loma Linda University Health or know a dedicated LLUH volunteer who has changed lives around the globe, your story submission could be featured in a variety of ways — including, but not limited to: social media, website content and print or news media.
You will be contacted if your submission is a good fit for any these platforms. Submit your story idea by emailing GHI's global communication and outreach specialist at djpotts@llu.edu.
---
Photography Guide
What kinds of photos should you take?
Photos that:
Support your trip objectives
Show impact and tell your story
Are high-resolution, in-focus, vertical in orientation
Are consented, see form requirements below
All patient care photos, video and published material must be consented
If you are traveling overseas and wish to record audio and/or video, photograph, write, and publish on behalf of Loma Linda University Health, consent forms are required.
Consent Form Requirements
Who must fill out consent forms: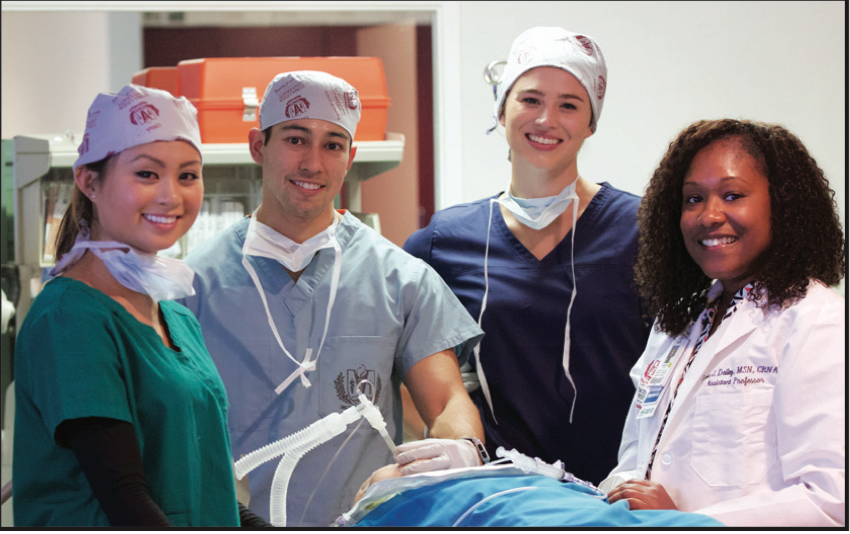 Loma Linda University Health employees, Loma Linda University students and other volunteers
All employees, students and volunteers who have not previously signed the Consent Form within the last year, must fill and sign the highlighted portions of the Consent Form.
---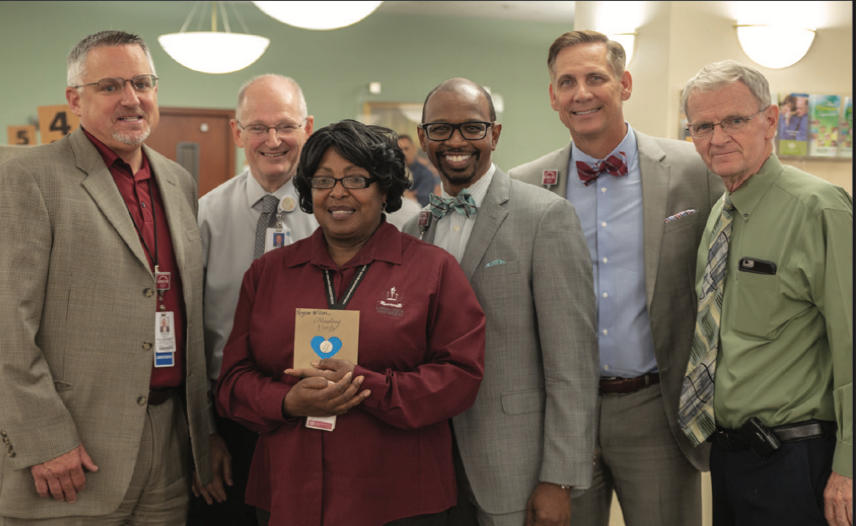 Other individuals and professionals
All other individuals and professionals featured in a posed photo (not a public event) must fill and sign the highlighted portions of the Consent Form.
---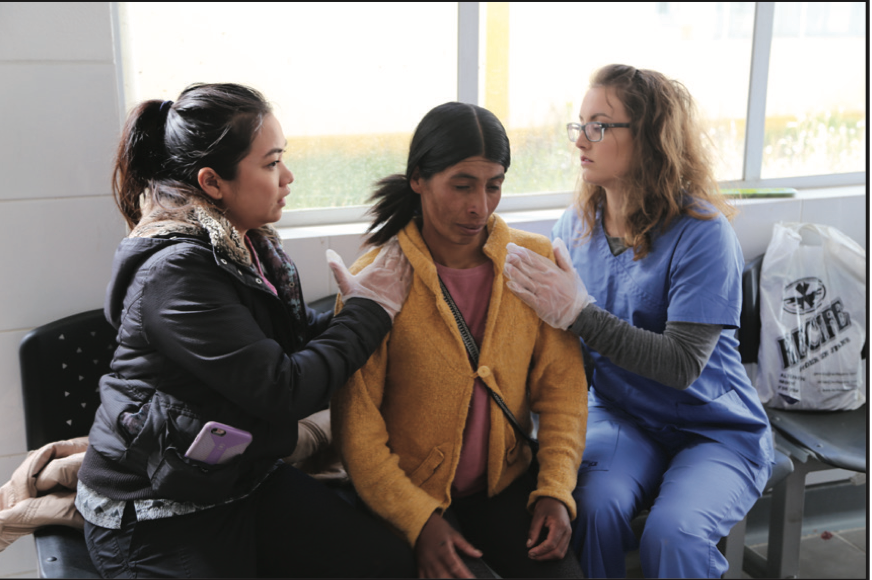 Adult patients past or present or patients at a health fair
If the photo taken depicts LLUH adult patients and/or employees, students or volunteers treating an adult patient at a clinic, health fair or otherwise, (i.e. blood pressure, etc.) the patient must fill and sign the highlighted portions of the Consent Form and must also provide only the last 4 digits of their Social Security Number or full Date of Birth.
---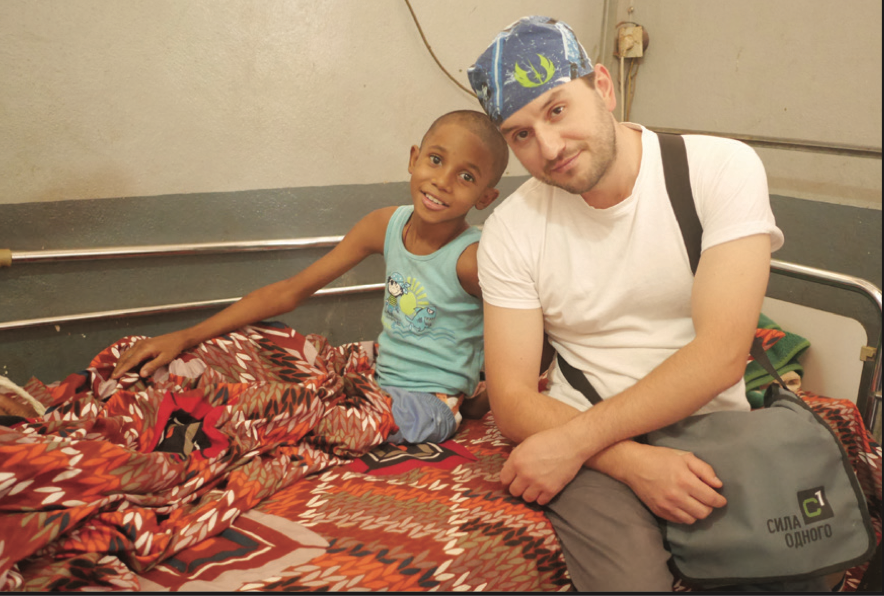 Minors and Minor Patients > Parent/Legal Guardian
If the photo taken depicts a minor under the age of 18 (not at a public event) the legal guardian of the minor must fill and sign the highlighted portions as well as the legal guardian section on page two of the Consent Form. If the minor is a patient, the legal guardian must also provide only the last 4 digits of their child's Social Security Number or full Date of Birth.
---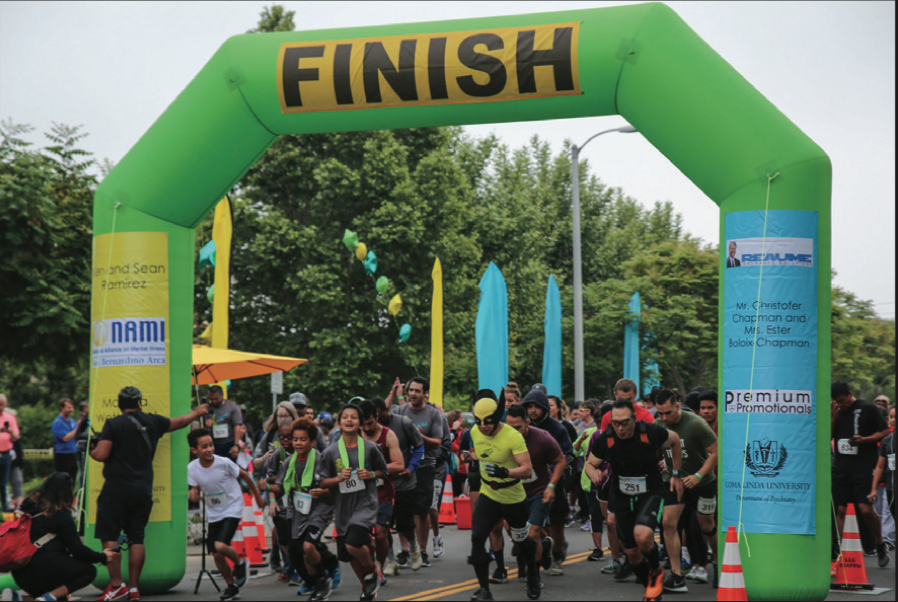 Presentations, Public Events or Commencement Ceremonies
For presentations, public events or commencement ceremonies, please post the Photography and Video Disclaimer Sign at a registration table, main entrance or stage front at the event and take a picture of the displayed sign at each event.* Please contact the GHI office to obtain sign for international use.
*While photographing at the public event, please note that individual requests by photographed subject(s) to not have their photograph taken must be honored. If the photograph has already been taken, it must be deleted and that action communicated back to the subject in the photograph.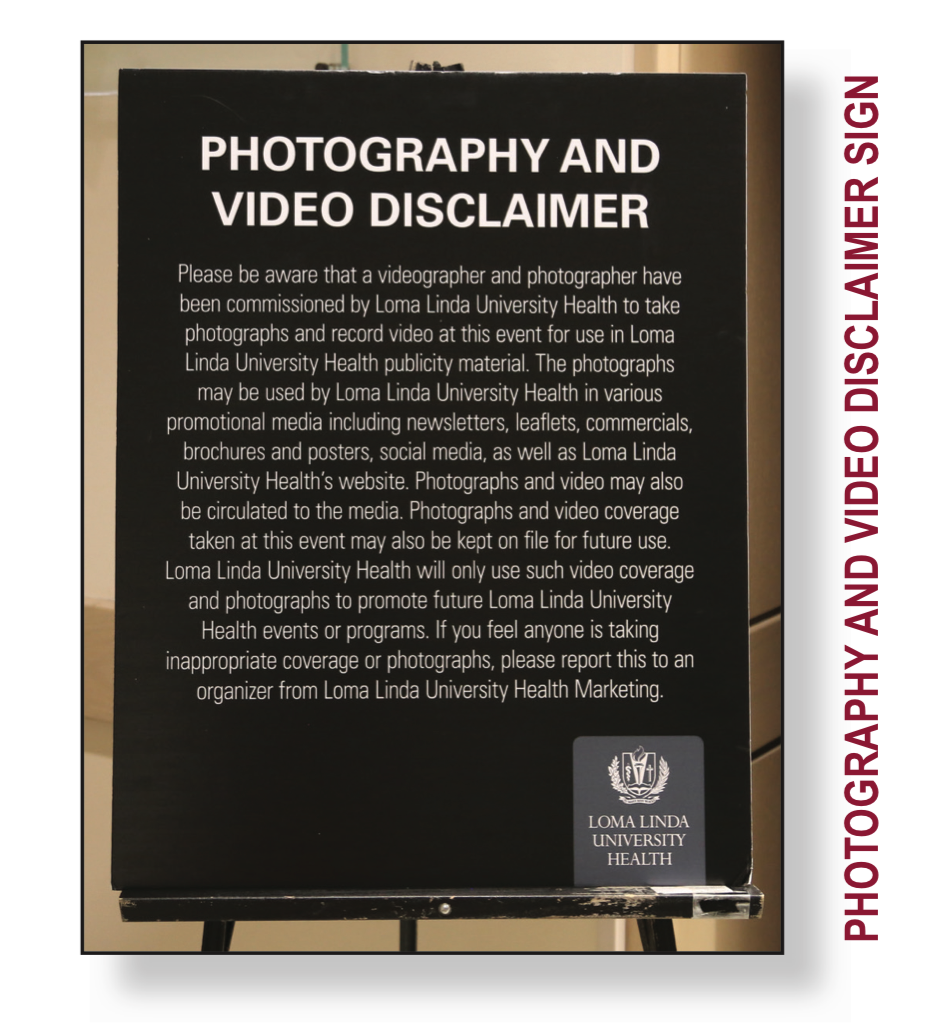 Consent Forms are not required for:
International Community Members
Photos that are taken in a public setting (outdoor market, etc.) of minors or adults a Photo Consent Form is not required.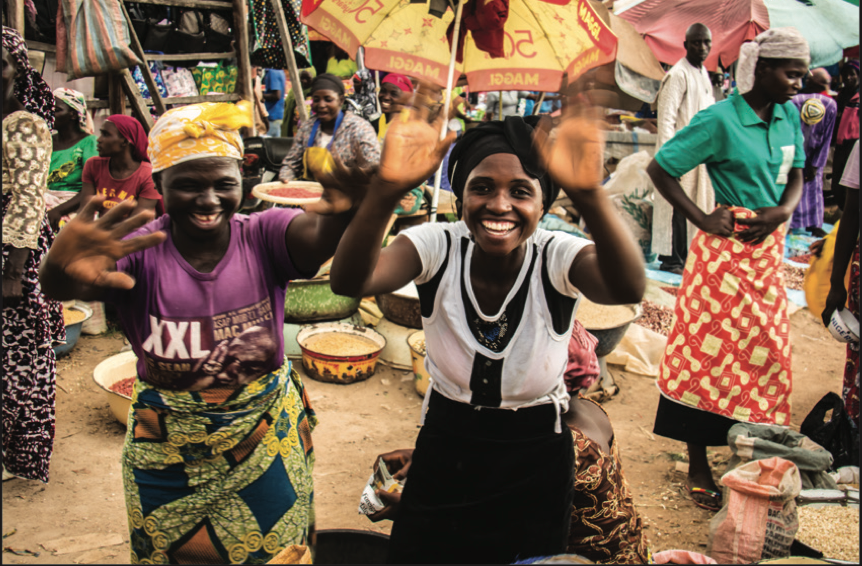 If the photo is a close-up of individuals clearly smiling or posing for the camera a Photo Consent Form is not required.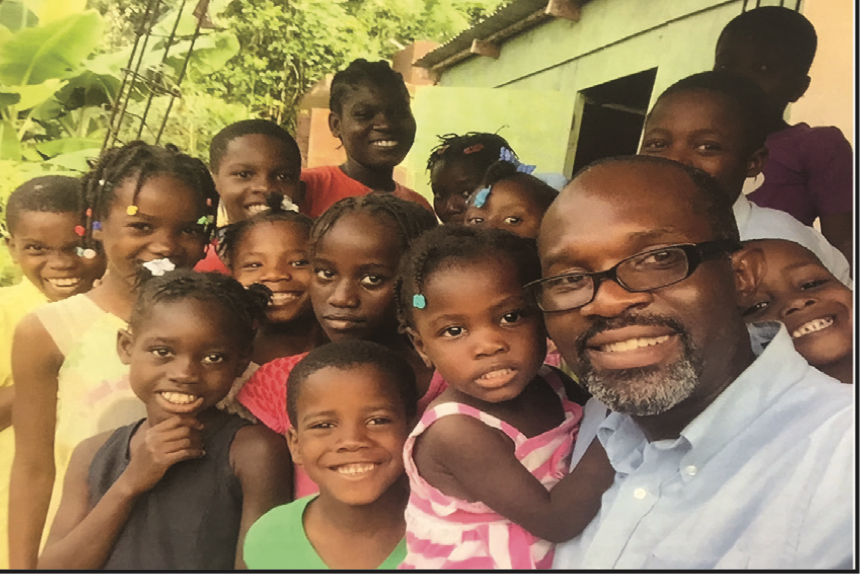 Frequently Asked Questions by Signee:
Who is permitted to disclose my medical information?
Loma Linda University Health, its affiliates, and its designated representatives.
How will my information be used?
Your information may be used for the following purposes, including but not limited to, dissemination to LLUH and its affiliates' staff, physicians, health professionals, students, and members of the public for educational (e.g. teaching/conferences), treatment, research, scientific, public relations, marketing, news media, and/or charitable purposes.
May I request to inspect or obtain a copy of the information to be used/disclosed?
Yes.
What happens after my photos and information go public?
Please note that once information is published, the information resides in a public domain that may not be protected by federal confidentiality rules. Other outlets may use and/or redistribute the published information. For example, a published story could be picked up by news networks and/or magazines. LLUH, its affiliates, and its designated representatives cannot guarantee that other organizations will not use your published information.
I'm not sure I want to make my information public. Do I have to sign this form?
No - signing this form is completely voluntary and will not impact services (e.g. treatment, fees or insurance benefits) provided to you at LLUH or at one of its affiliated entities.
When does my consent expire?
This consent expires on the date indicated on the authorization form. If a specific date has not been provided, the consent will automatically expire at the end of day 365 from the date the authorization was signed.
May I withdraw my consent?
Yes. You may cancel/revoke your authorization at any time. You will need to submit a written revocation notice to the applicable department - HIM or Advancement. Please note that we will not be able to retrieve any information already used/disclosed under this authorization prior to our receipt of your written revocation notice.
How to obtain consent forms & submit photos
Please email ghi@llu.edu to obtain consent forms and coordinate appropriate delivery of photos and/or video.