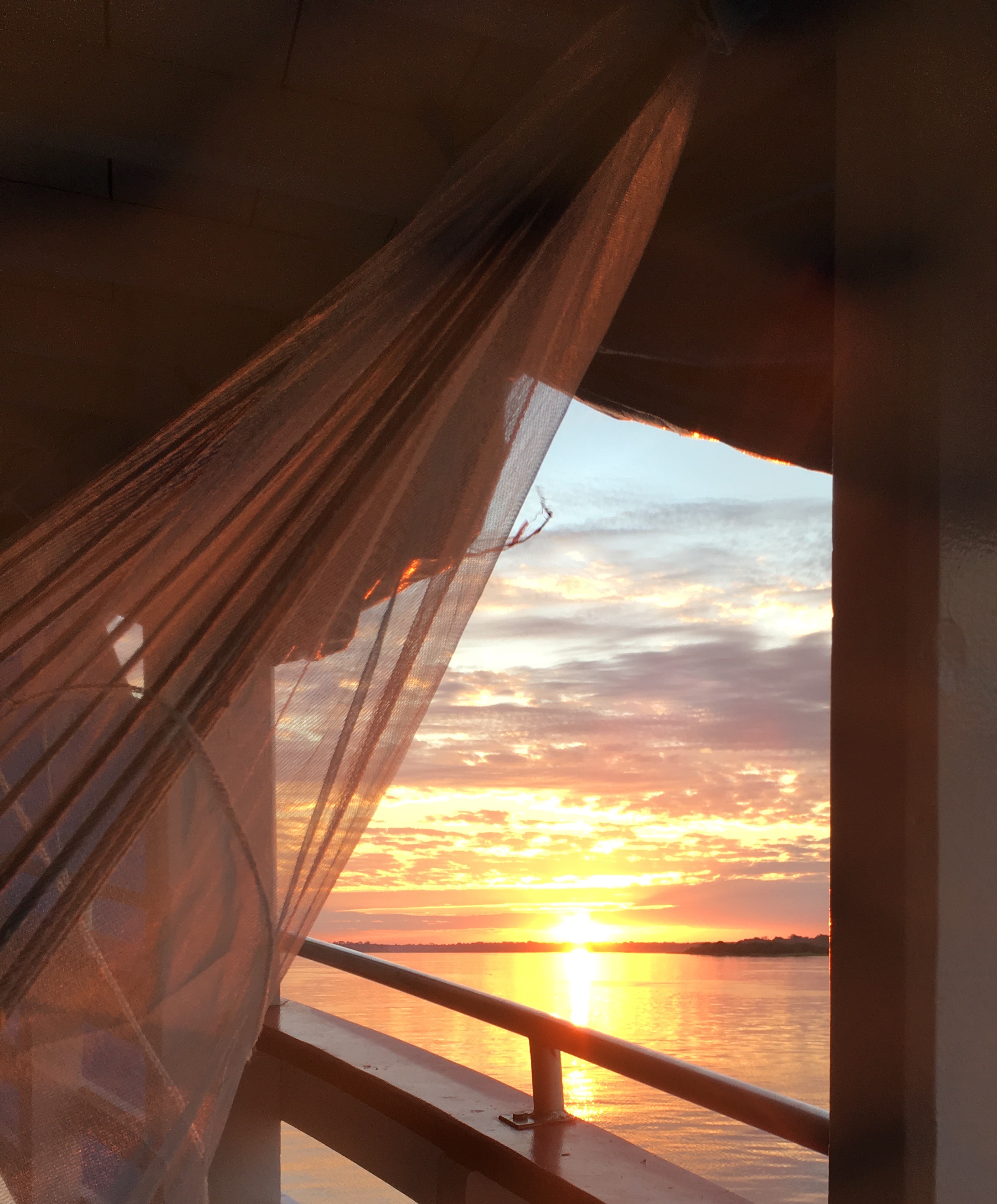 By rpd_sarah - August 14, 2017
By DonaJayne Potts
There are no cars, no roads, just the river that connects them
Loma Linda University students connect while providing health education to Brazil's remote villages along the Amazon River  
He continues to reflect upon his two-week mission trip down the tropical banks of the Amazon River. It allowed him to see the importance of basic human connection. Nilesh Chopde, MBA, a second year School of Nursing student and native of Maryland, said "I bonded with other students on the boat and villagers in ways I didn't think were possible."
On July 13, 2017, he boarded a river vessel docked at the Port of Manaus in northeastern Brazil. The boat would transport a group of 18 nursing, pharmacy and allied health students from Loma Linda University to the remote villages along the Amazon River. The students were accompanied by two Loma Linda University Health emergency department trauma nurses, two faculty sponsors, one cook, a local M.D., a fourth year medical student from England and four Portuguese translators.
He knew he was in for an experience that would stretch his comfort level as soon as he saw the sleeping quarters on the boat. The rear deck was lined with rows of mosquito-netted hammocks spaced only inches apart.
The bi-annual, short-term service mission trips to Brazil, organized by the Students for International Mission Service (SIMS), are known as one of the more unique international mission trip experiences offered to its participants, in part due to the accommodations.
A 60-foot, open-air, double-decker river boat is not only the sole transportation to the remote villages, but it also served as the sleeping and dining quarters for its passengers. In addition to being in sweltering heat and high humidity, volunteers had virtually no privacy or personal space, there isn't internet access and telephones cannot be used.
After the second day on the boat, Chopde actually began to appreciate being disconnected from the outside world and the internet. "I started to bond with the group despite the difficult conditions and close living quarters. Our walls broke down and we began to share," he said.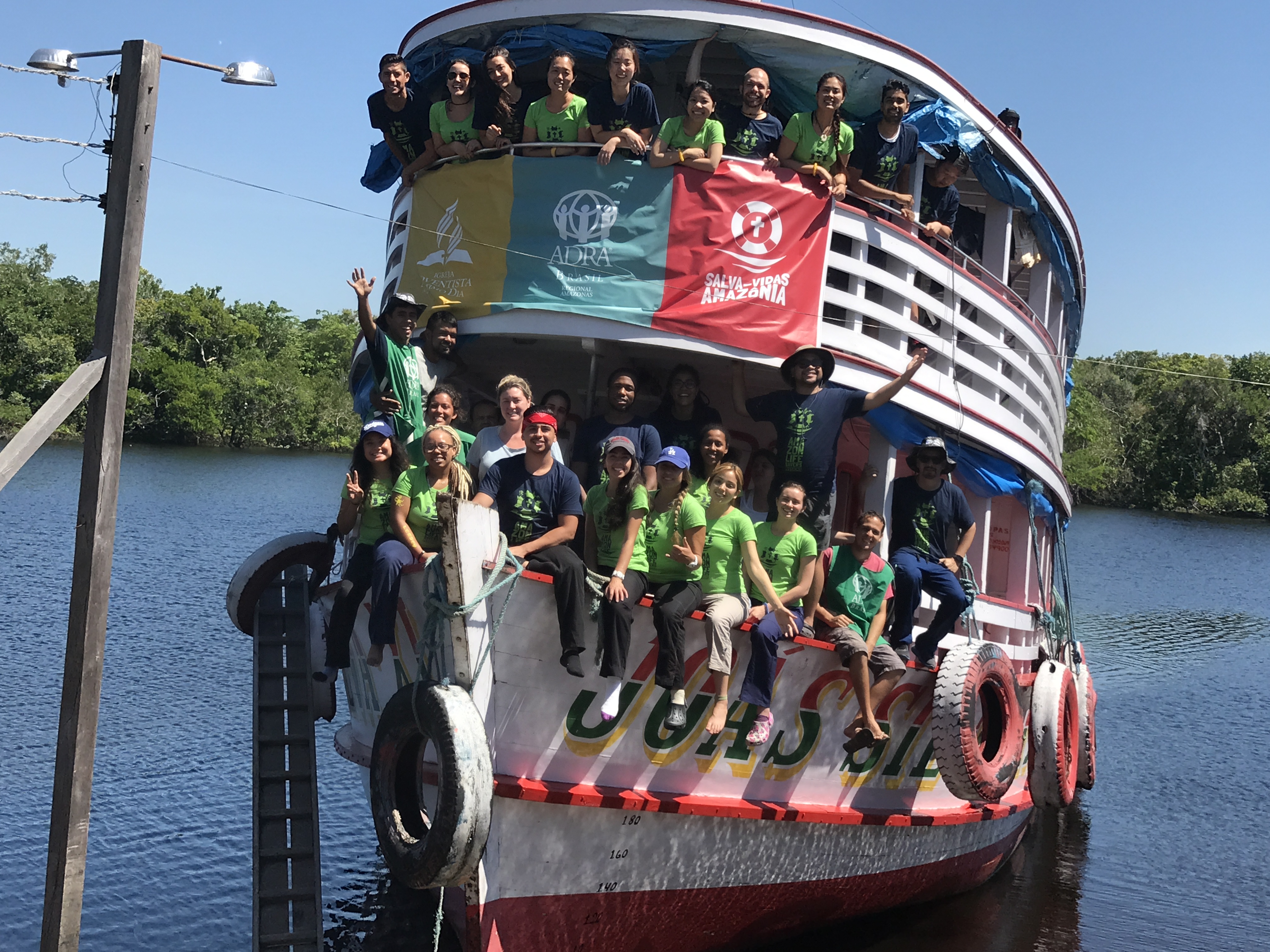 It seems that students return from mission trips to Brazil with a stronger bond. "Students said they developed a real camaraderie after living, sharing and serving so closely together," according to trip leader, Obed Carrera, program manager for SIMS.
The early morning sunrise and evening dusk were some of Chopde's favorite times of day--moments to take in God's creation and the depth of what he was experiencing. He has traveled across the globe and has never seen more beautiful sunrises and sunsets. He would wake up early every morning to watch the reflection of saturated red and orange hues dance on the dark water, framed by the rainforest's dazzling array of vivid green flora. "It was breathtaking," he said.
The rainforest would come alive with color and sound, during their 35-hour journey down the Rio Negro, the largest blackwater river in the world. "At times we could hear and see them from the boat; monkeys, alligators, fresh water dolphins, reptiles and large insects," said Chopde.
Part of the State of Amazonas, the four villages visited by the volunteers had an average population of 100 to 200. At each destination they set up an eight-station health and wellness fair. Topics included: Nutrition & Exercise, Blood Pressure & Diabetes, Dental Hygiene, Eye Health, Rest & Temperance, Water & Air, and Spiritual Care & Prayer.

Volunteers were able to help treat some of the villager's more common health ailments, like headaches, hypertension and body pain, simply by educating them. "They just wanted to spend time with us, learn about God and how to live a more healthful life," said Chopde.
In addition to health education, the SIMS group handed out over 500 pairs of glasses, toothbrushes and toothpaste. Three outhouses were built to help reduce the health complications among villagers from the diseases and parasites associated with inadequate sanitation.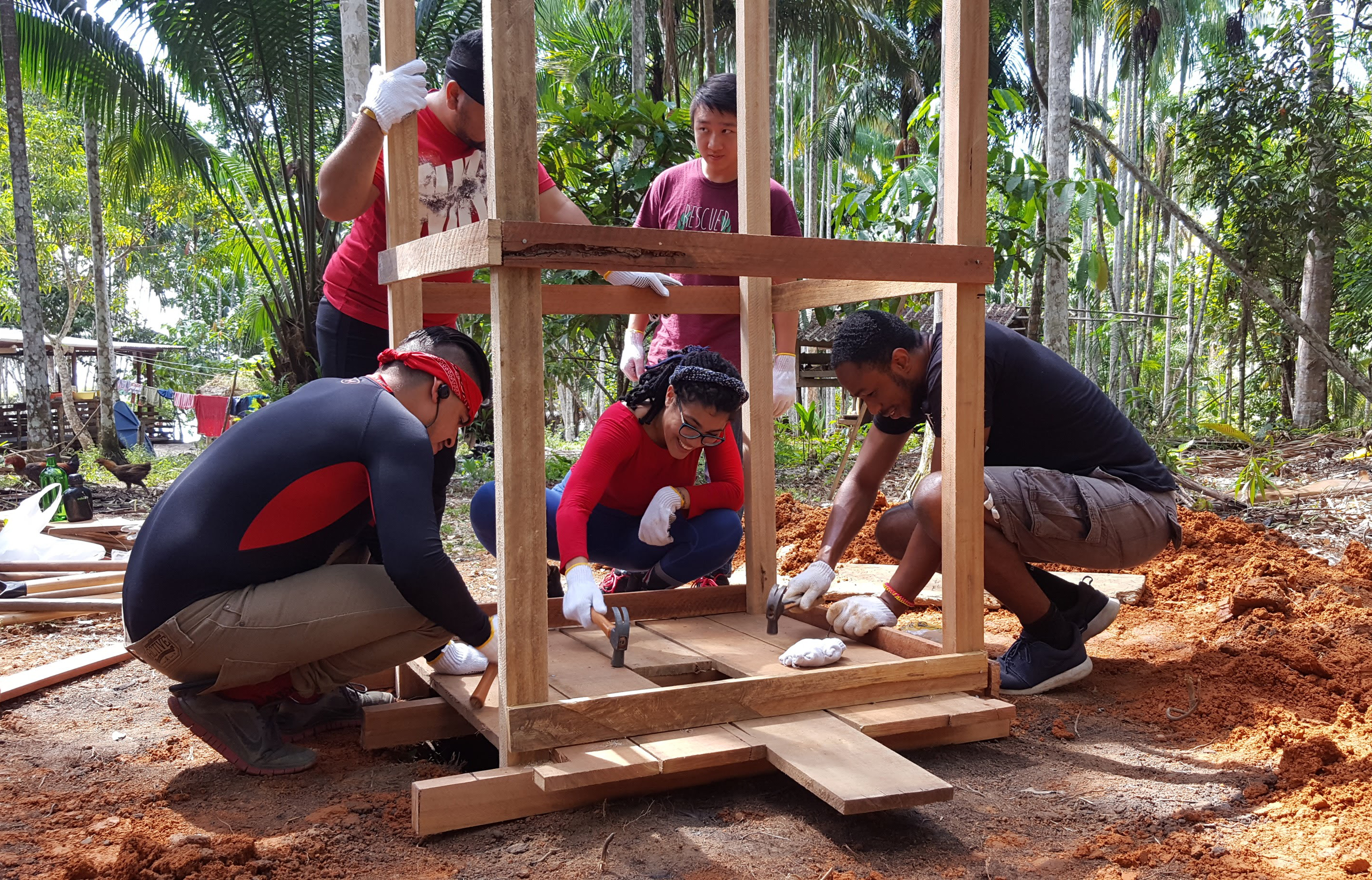 Every evening LLUH students and faculty led a worship service. "Everyone in the village would attend," Chopde said. Volunteers were also able to play games with kids; they enjoyed bubbles, face paint and crafts. Even though he couldn't speak their language he was often able to communicate using gestures and body language. "We had to rely on our basic human connection rather than words," he said.
The experience has taught him to take the time to make connections with others rather than just focusing on the clinical and technical aspects of health care. Chopde said, "I have returned a more mission service-minded individual, a more dedicated student and a more compassionate health care provider."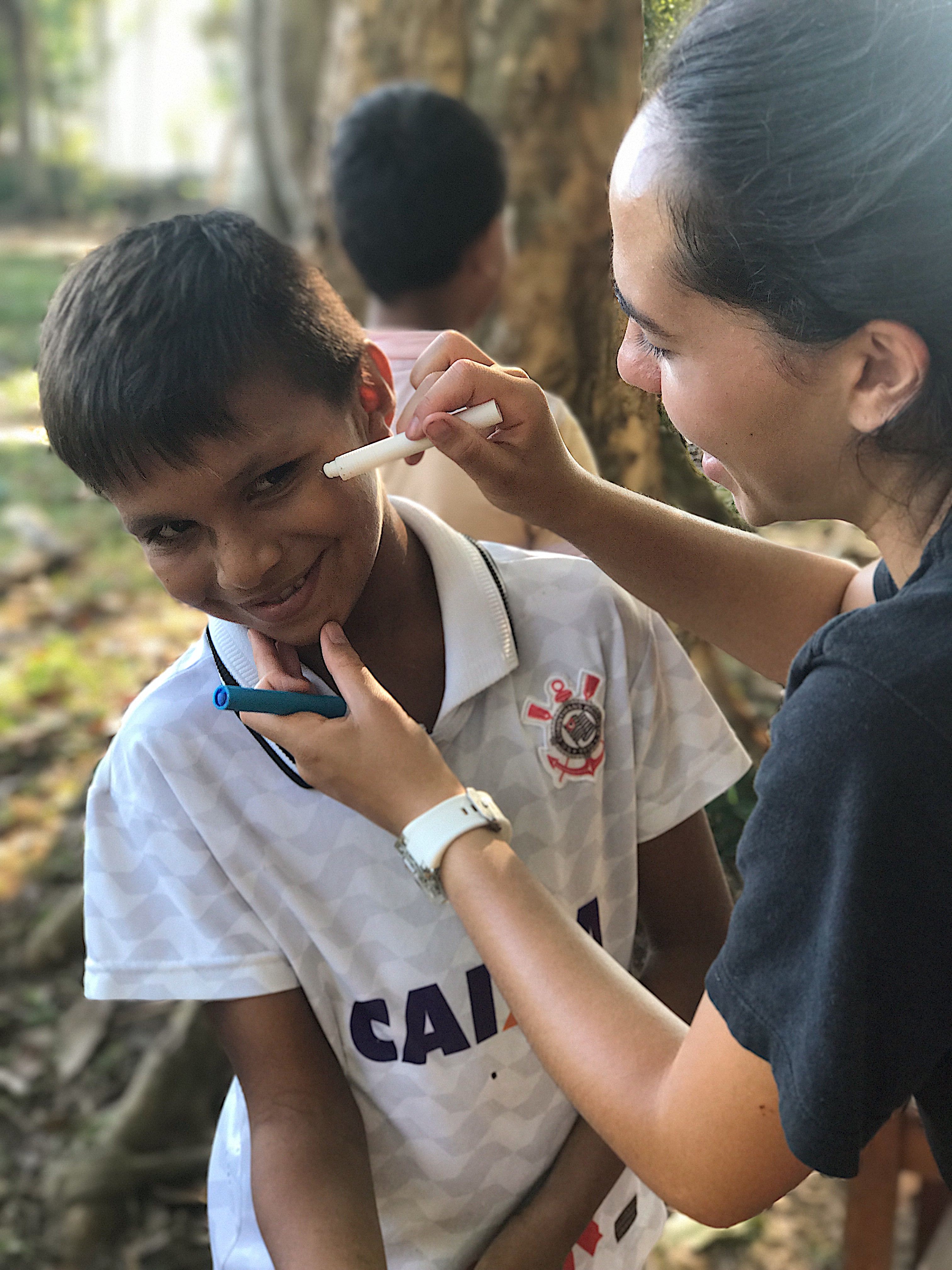 Shawn Plafker, mission service trip leader for SIMS and coordinator for student development, office of Student Activities, said that of the 29 LLUH student mission trips she has lead over the last six years, 14 have been to Brazil. More often than not Brazil trip participants return home and request to go on future SIMS trips to the same or other destinations overseas, she said. "It ignites in them a passion to serve others internationally."
For more than a decade, SIMS, part of the Loma Linda University Health (LLUH) Global Health Institute, has partnered with Social Action Volunteers of the Amazon (ASVAM), a non-profit organization through the Adventist Conference in Manaus, Brazil. With their assistance LLUH students and volunteers are able to connect with local Brazilians and villagers to provide health fairs, health education, build churches and lead worship services.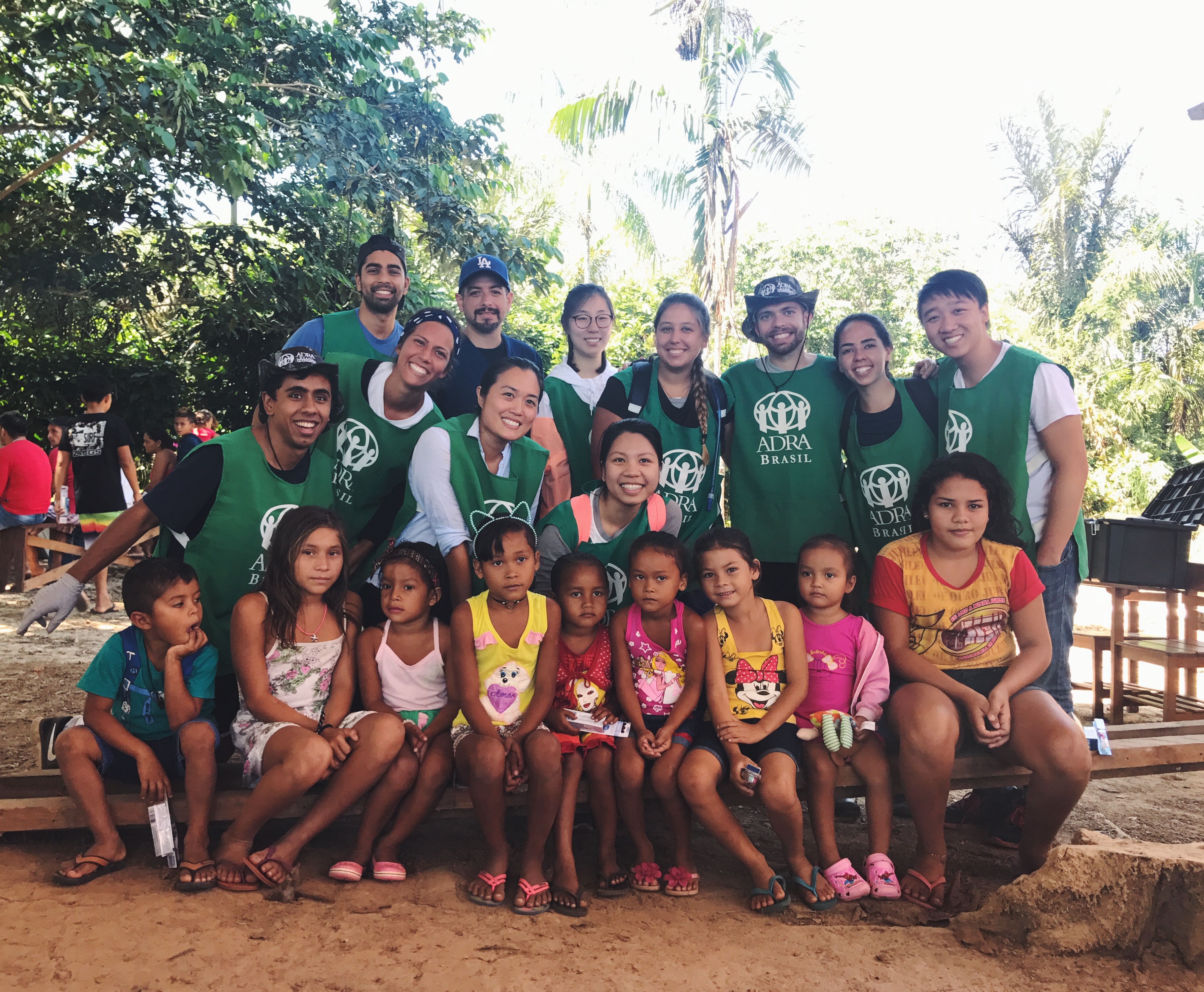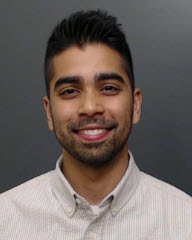 Nilesh Chopde, MBA