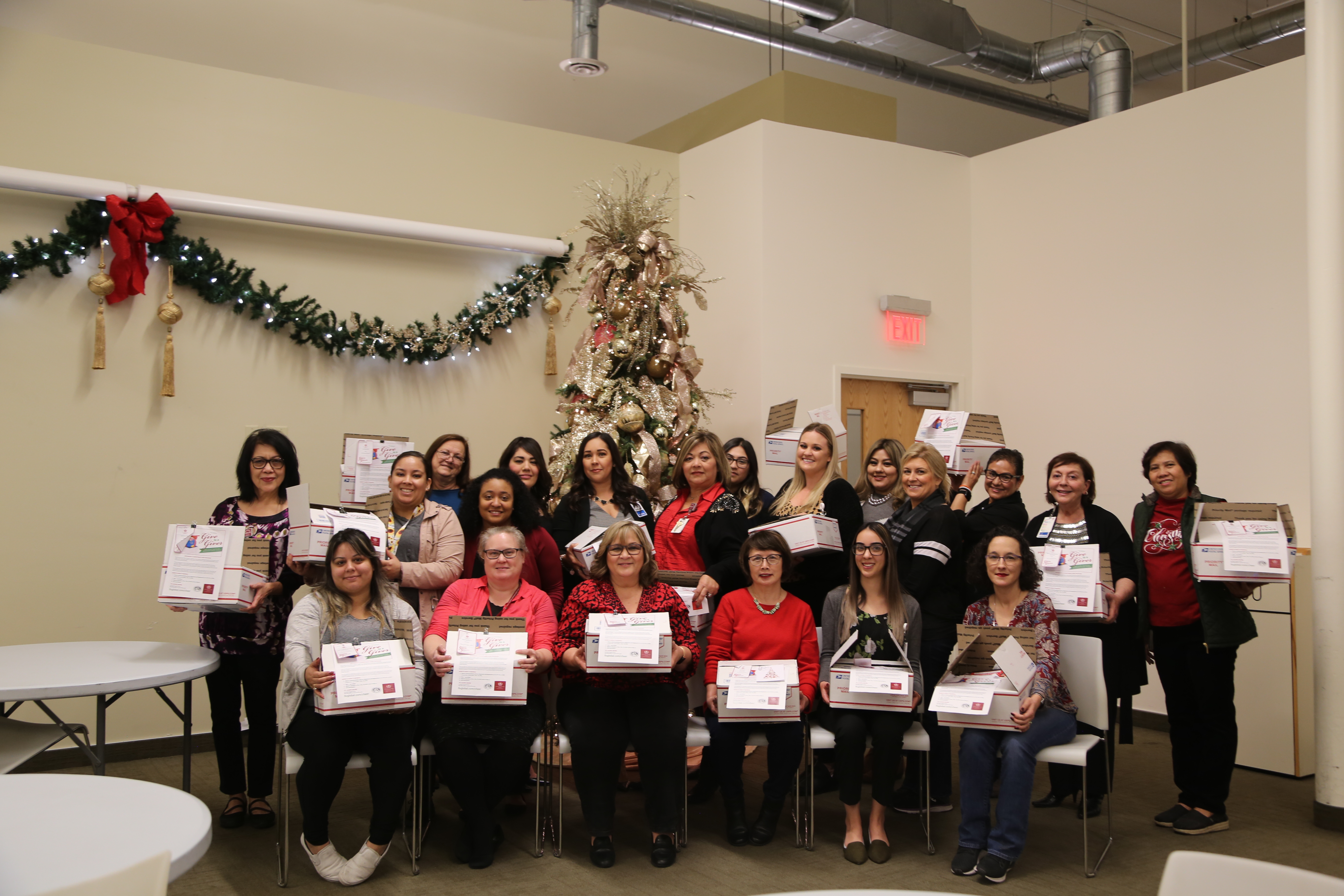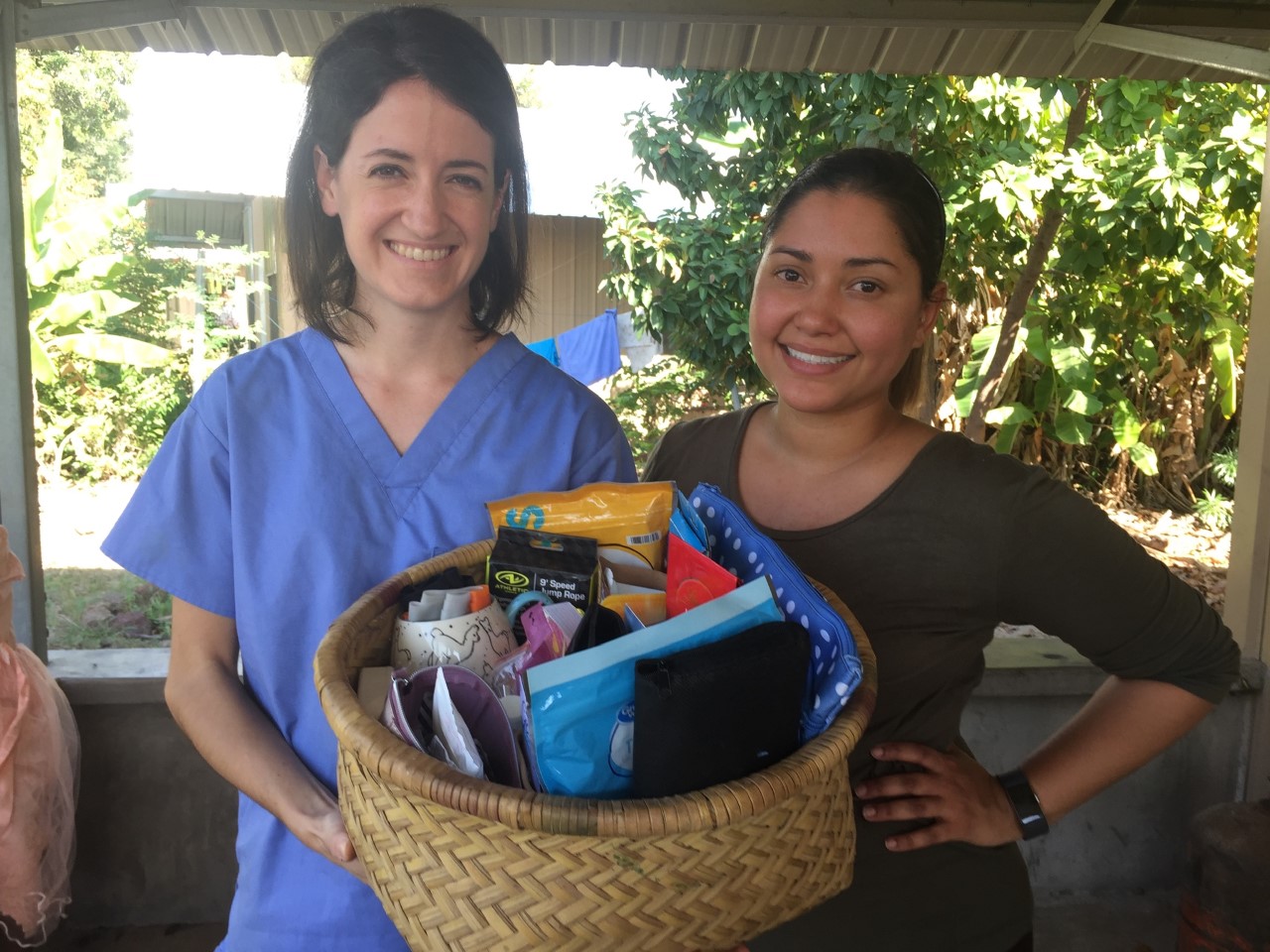 By djpotts - December 18, 2019
Nearly 60 Christmas care packages began their journey this month from Loma Linda University Health to missionaries serving throughout the globe.
These 110 missionaries are Loma Linda University alumni, global service awardees, deferred mission appointees or Adventist Health International long-term volunteers. They serve in 16 countries at 19 different Loma Linda University Health international partner sites as clinicians, hospital administrators and community health workers.
Program manager of international service at the Global Health Institute, Angeli Yutuc, MPH, said individuals, departments and groups came together to sponsor 500 pounds of goodies like peanut butter, holiday treats and personal care items to fill 56 boxes.
"The Give to a Giver project is a tangible way to make our volunteers feel that they are cherished and remembered during the holiday season when they are not able to be with family or go home for the holidays," Yutuc said. "Our Loma Linda University Health community and missionaries look forward to this project each year."
Liz Birriel-Isaacs, coordinator for the Revenue Integrity department, said as a military mom to children who have been deployed overseas, she knows first-hand how meaningful a program like this is.
"I want our missionaries to feel like they have a piece of home with them during this season," Birriel-Isaacs said.
The Revenue Integrity department sponsored the most boxes ever by one department — 16 boxes, mailed to missionaries in Chad, Guyana, Haiti, Kenya, Malawi, Malaysia, Saipan, Saint Kitts and Nevis and Thailand.
Packages are collected and shipped by Loma Linda University Health's Global Health Institutein collaboration with Loma Linda University Medical Auxiliary and the National Association of Seventh-day Adventist Dentists.
To learn more about this project, contact Angeli Yutuc, MPH, program manager of international service, at 909-558-4876 or ayutuc@llu.edu.
Stacy Davenport, MD, deferred mission appointee (DMA) serving at Bere Adventist Hospital in Chad, Africa, was happy to receive her Christmas care package, which was hand delivered by School of Public Health student, Debora Roman.