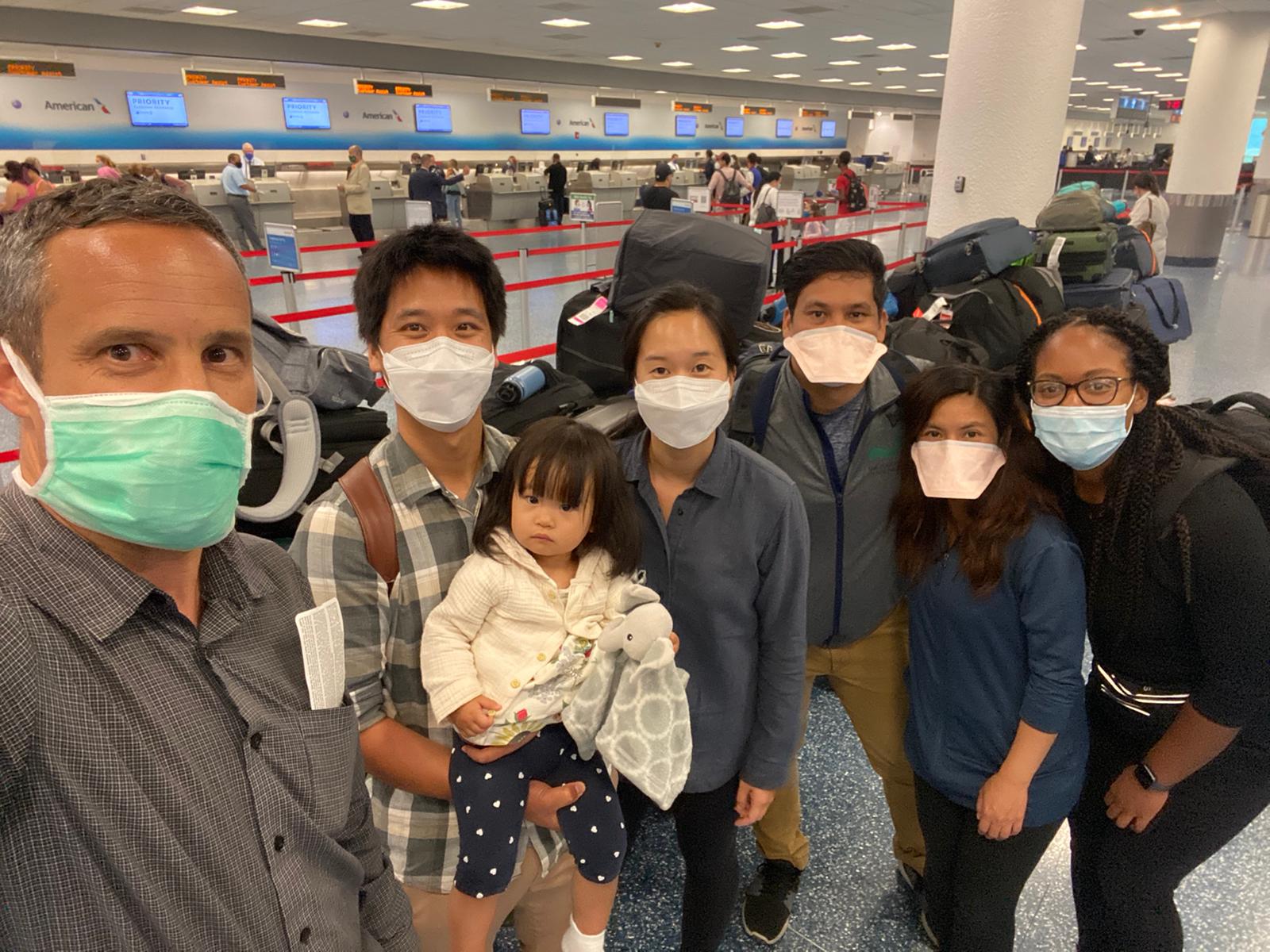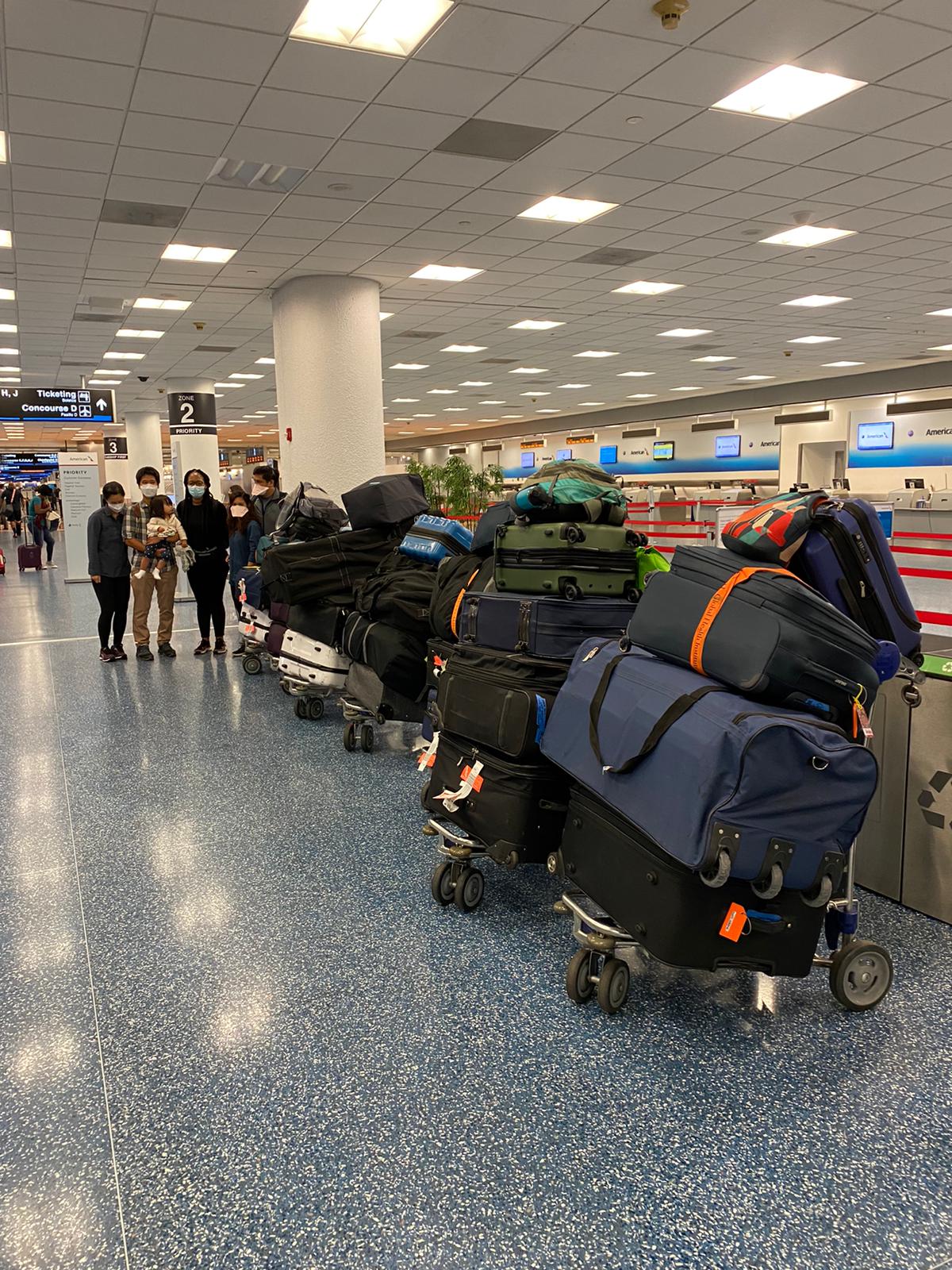 By djpotts - July 15, 2020
Scott Nelson, MD, medical director; Jeffrey Cho, MD, Deferred Mission Appointee (DMA) & Michelle Cho, BArch; Irma Henry, DPT, Global Service Awardee (GSA); Jonrey Avellano, BS, clinical lab specialist and Jorielyn Avellano, BSN.
After nearly four months of repatriation due to COVID-19 events, six volunteers have returned Haiti Adventist Hospital (HAH) in Port-au-Prince, Haiti, to continue their service. The group arrived safely with 21 bags of medical equipment and supplies. HAH is supported by Loma Linda University Health's Global Health Institute and managed by Adventist Health International.
"In prior times returning to the hospital was quite an adjustment, everywhere you turn there were issues to resolve," says Scott Nelson, MD, HAH medical director. "The first day back was pretty chaotic, but it was super exciting to see that staff made great progress in our absence." Read more about the trip on Dr. Nelson's blog.
Over the next five years, Loma Linda University Health will establish a second Global Campus in the Americas at Haiti Adventist Hospital in Port-au-Prince, Haiti, and a third in Asia at Scheer Memorial Adventist Hospital in Kathmandu, Nepal. Malamulo Adventist Hospital in Malawi, Africa, was established as Loma Linda University Health's first Global Campus in 2011 — giving residents and students of Loma Linda University and elsewhere the opportunity to rotate outside the United States and earn accreditation for the international rotation.