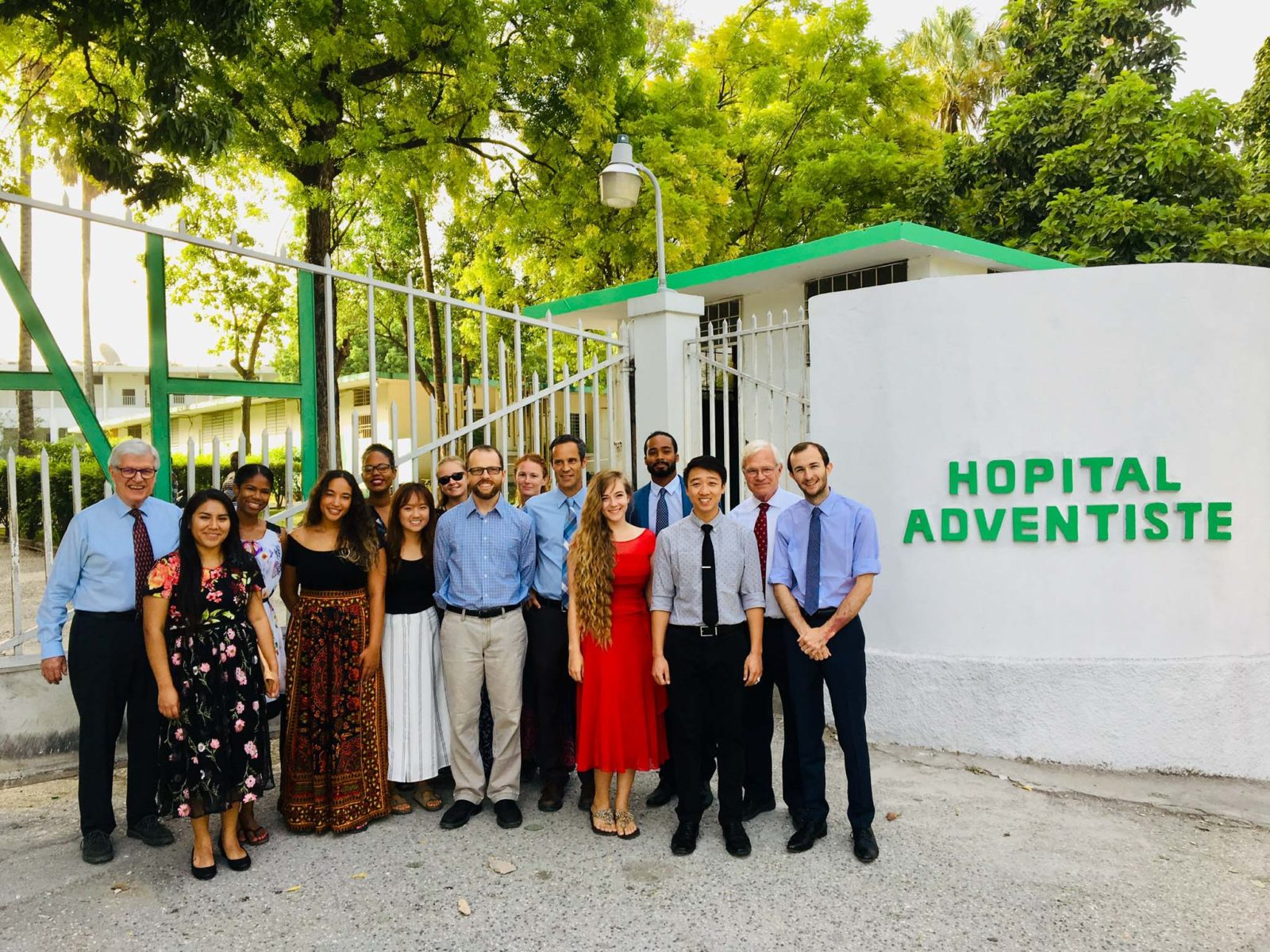 By djpotts - August 22, 2019
Experience Missions Boot Camp Firsthand 
Dr. Scott Nelson writes about the 2019 Mission Boot Camp on his blog haitibones. See photos, videos and stories from the June Boot Camp event held at AHI partner site Haiti Adventist Hospital.
About Missions Boot Camp
The Missions Boot Camp is a new program specifically designed for Deferred Mission Appointees (DMA) and Loma Linda University students interested in long-term international service at Adventist Health International partern sites. It prepares participants for leadership and medical ministry in Adventist mission hospitals.
The 2019 summer program was conceived when Dr. Scott Nelson visited Dr. James Appel in Chad Africa in early 2018. These LLU graduates both had extensive experience working independent of each other in long-term mission service on opposite sides of the globe. During this first time sharing these experiences with each other they realized the value in learning from each other and having a network of support to solve common issues. 
Dr. James Appel and his wife, Dr. Sarah Appel, were on site at the Haiti Adventist Hospital to continue this exchange of ideas and give others a head start on what they have learned over a combined period of more than 25 years. 
Program Goals
The goals of the program were to equip participants with first-hand experience and provide training in a wide variety of domains essential to the successful operation of a mission hospital. Participants developed important relationships with mentors and other students who have similar goals in life and face similar challenges.
Areas of focus included:
cultural integration
hospital finance
administrative leadership
operating room essentials
physical plant infrastructure
practicing medicine in limited resource environments and spiritual ministry