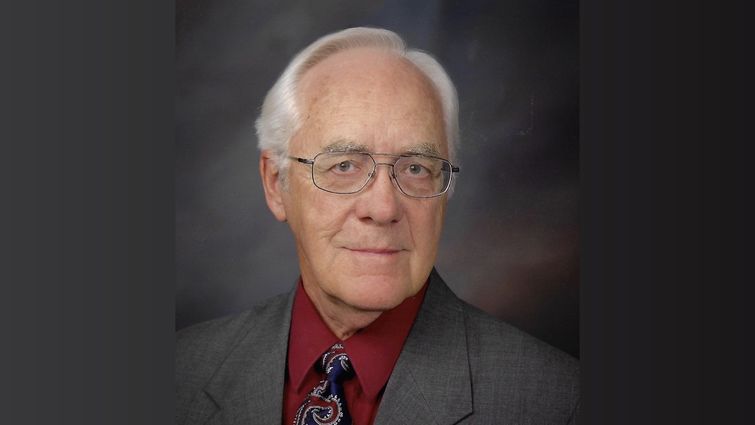 By djpotts - November 4, 2020
By Hillary Angel
Family members of the late Marvin Peters, PhD, a former professor and research scientist at Loma Linda University School of Medicine, presented a $100,000 check earlier this week in his memory to Loma Linda University. Loma Linda University Health President, Richard H. Hart, MD, DrPH, accepted the check, and funds will support the Deferred Mission Appointment (DMA) program.
Through the DMA program, students and residents from the Schools of Medicine and Dentistry commit to serving abroad at a Seventh-day Adventist mission institution to pursue their professional education in exchange for loan repayment assistance. The program is an opportunity for the Deferred Mission Appointee to visit other countries to experience firsthand some of the differences in healthcare practices and the limited resources available, see how their specialty is practiced overseas, as well as work with other appointees in the field.
"The experiences our students have in the DMA program are critical to their development as healthcare professionals," Hart said. "We greatly appreciate the contribution of Dr. Peters' family, which will greatly impact the success of many of our medical and dental students in the years to come."
In support of Loma Linda University Health's commitment to global outreach, the Global Health Institute manages the DMA and other international service opportunities for students to fulfill the critical role of medical mission work. There are currently 18 physicians and three dentists serving in Zambia, Kenya, Chad, Sierre Leone, India, Malawi, Nepal, Thailand, Haiti, Honduras and Guam. There are six dental students, and 47 medical students and residents who are currently part of the DMA program.
Donations to the DMA program help support Loma Linda University's mission of serving the worldwide community. Peters worked at Loma Linda University School of Medicine for 30 years as a professor of physiology and pharmacology until 1999. He graduated in 1965 from Loma Linda University with a MS in pharmacology and received his PhD in pharmacology at the University of Iowa in 1969. Peters passed away on July 13, 2020, and requested that donations be made to Deferred Mission Appointment.