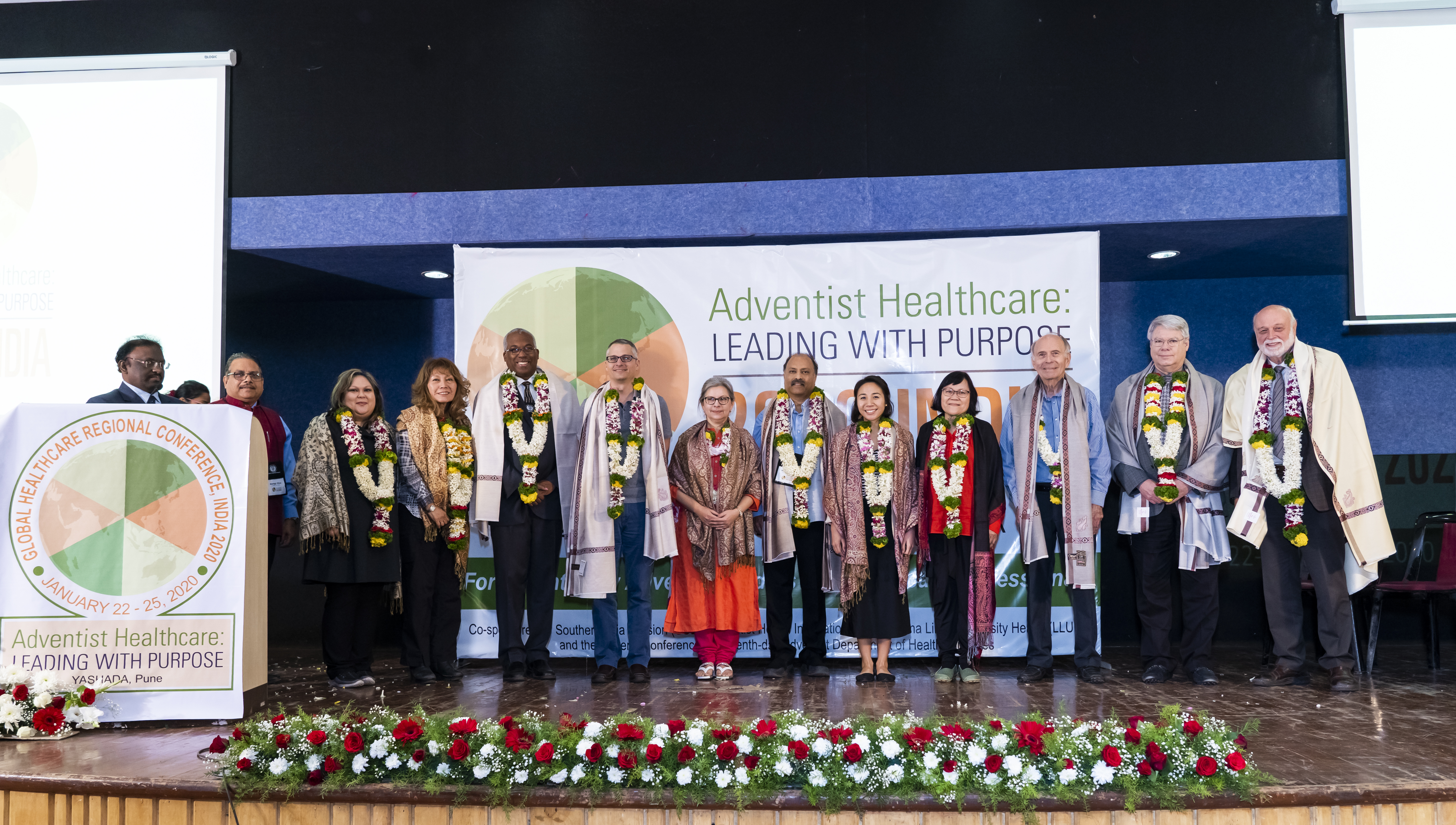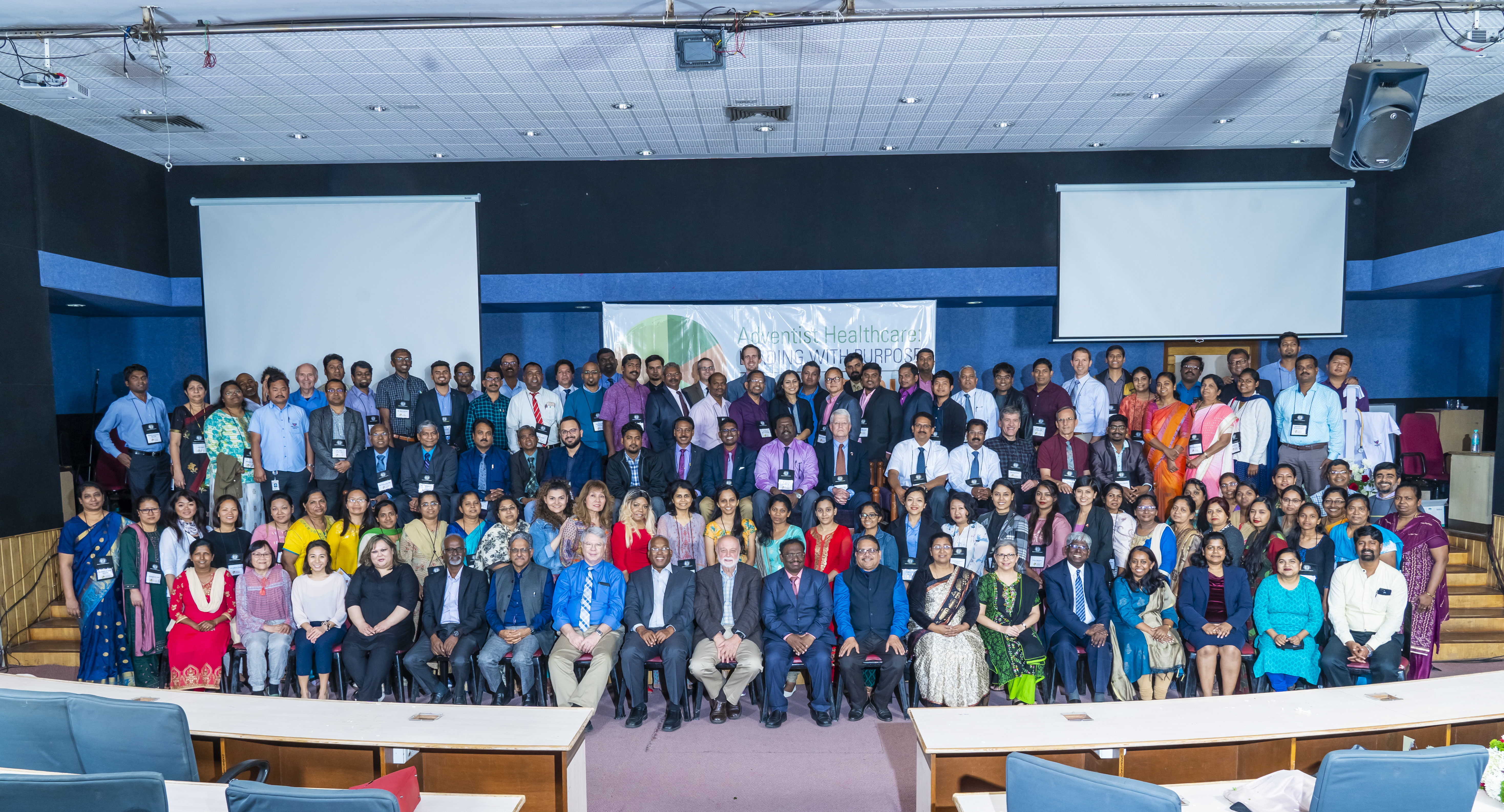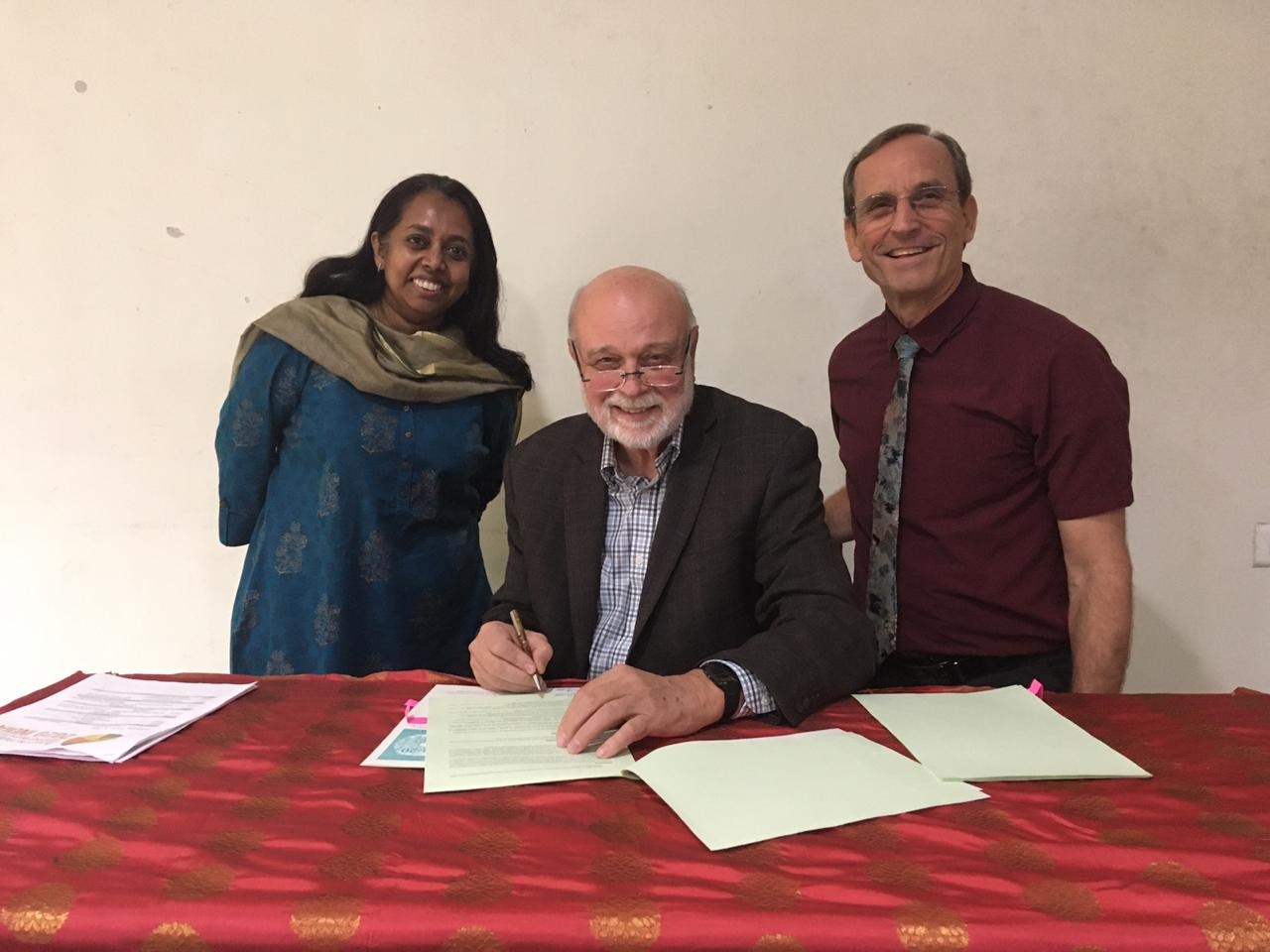 By djpotts - February 24, 2020
Loma Linda University Health, along with Adventist Health International, held its first global leadership conference in India, primarily serving healthcare administrators in the Seventh-day Adventist Church's Southern Asia and Southern Asia-Pacific divisions.
Nearly 150 Seventh-day Adventist healthcare leaders from India, Nepal, Bangladesh, Malaysia and the United States attended the four-day event in Pune in the western state of Maharashtra, January 22 to 25. 
"Our global healthcare conferences are instrumental in providing a venue for collaboration between sister Adventist institutions," said Richard H. Hart, MD, DrPH, president of Loma Linda University Health. "These events encourage dialogue, and leaders share challenges, successes and practical solutions."
The conference addressed five health system building blocks: strategic planning, staff development, health information systems, finance and leadership. Attendees participated in peer consultations designed to improve an identified institutional challenge. Concurrent break-out sessions were held for dentists who manage dental practices and nurse management. 
Ezras Lakra, MA, president of the Seventh-day Adventist Church's Southern Asia Division, said during the opening ceremony that the conference was a push to initiate change. "The global nature of our church brings together the best healthcare consultants like Loma Linda University Health and Adventist Health International to share their time and resources," he said.  
The Seventh-day Adventist Church operates 175 hospitals and 450 clinics worldwide.
The first Global Healthcare Conference took place in 2010 in Honduras and focused primarily on the specific needs of healthcare leaders in Latin America. The conference has been held annually since 2012. On even-numbered years, the conference is held on the campus of Loma Linda University Health. Regional conferences take place during odd-numbered years, with previous events taking place in the Dominican Republic, Cote d'Ivoire and Zambia.
Collaborating organizations for this year's regional conference include Adventist Health International, the Southern Asia Division, General Conference of Seventh-day Adventists Department of Health Ministries, and the Loma Linda University Health Global Health Institute.
This October 15-18, Loma Linda University Health will host 350 healthcare leaders from around the world at the 5th biennial Global Healthcare Conference.
A New Partnership in Family Medicine Education
While in India, Hart signed partnership agreements with Christian Medical College Vellore (CMC) and the International Christian Medical and Dental Association (ICMDA) to offer an international post-graduate diploma in family medicine validated by Loma Linda University.
"With CMC Vellore's experience in facilitating family medicine education across diverse contexts, ICMDA's reach across 85 countries and Loma Linda University's experience in running academic programs across the world, we plan to extend the reach to international doctors serving in low and middle-income countries," said Rebekah Zechariah, MD, MS, coordinator for distance education at CMC Vellore.
Zechariah said the two-year blended learning curriculum will include a series of self-learning modules, tailored skills training, video conferencing and lectures.
Classes are slated to begin in April 2020.
To learn more about our global healthcare initiatives, please visit the Global Health Institute website.