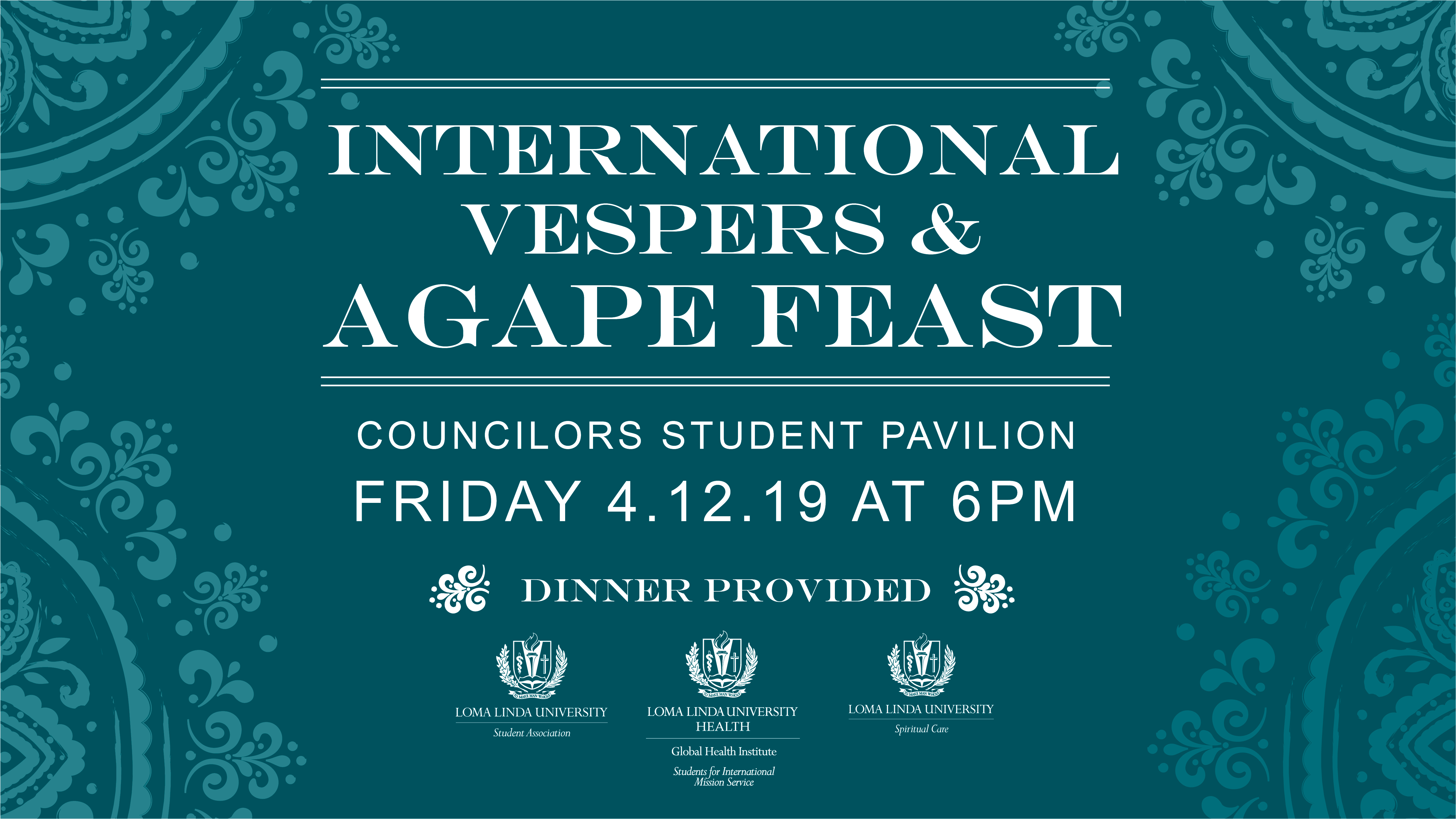 By djpotts - February 21, 2019
Fellowship with us Friday, April 4, 2019 at 6pm during the International Vespers & Agape Feast at the Councilors Student Pavilion. A light dinner will be served.
Co-sponsored by Students for International Mission Service (SIMS), Loma Linda University Student Association (LLUSA) and Loma Linda University Spiritual Care.